This session will be held in English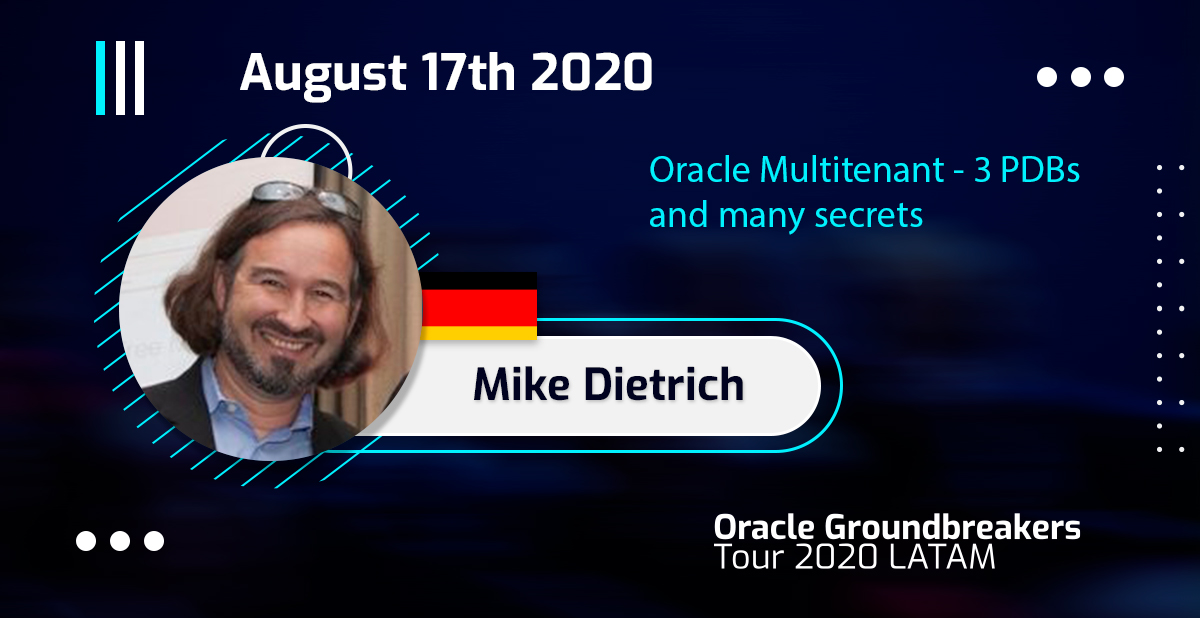 Since you can have 3 user-created PDBs with Oracle Database 19c, it's time to plugin. In my other talk, you learned about how to plugin with just one command. And now, it is time to discuss the secrets of Multitenant. From ordinary best practices to real secrets.
Can you connect with "/ as sysdba"?
Do your PDBs start automatically?
How do you test patches and upgrades with refreshable PDBs?
Where's your AWR?
Which essential parameters do you need?
Will performance be the same?
And what do other customers do?
45 minutes of pure Multitenant – no marketing, just facts and figures, sql and secrets!
---