Esta sesión se llevará acabo en Español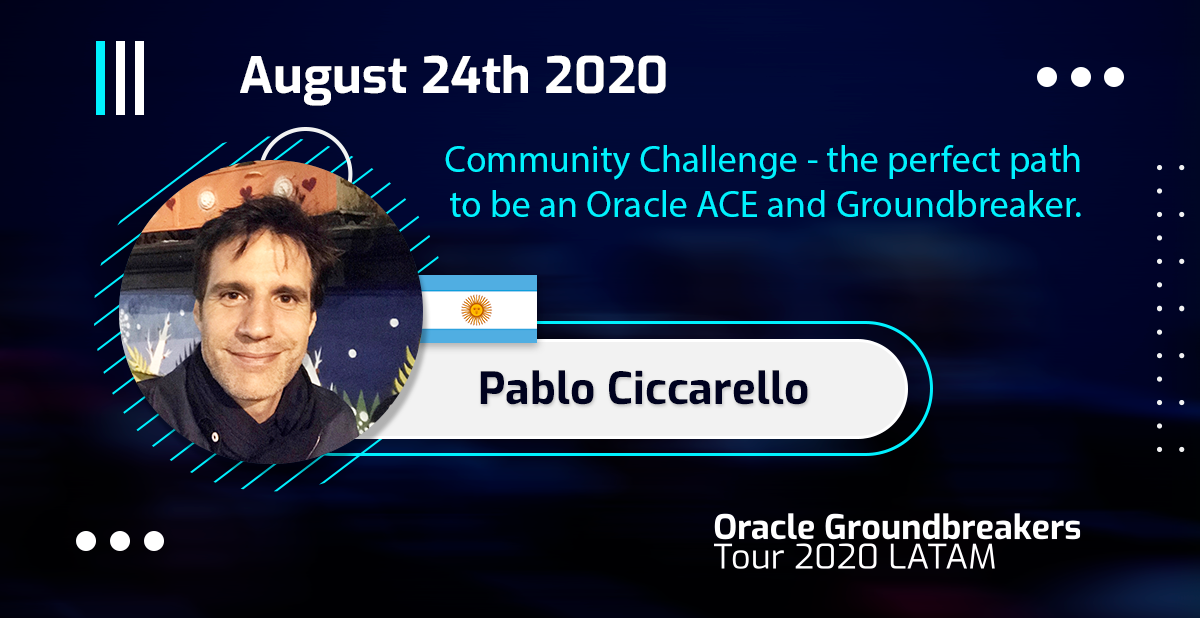 A session where you will full understand how Oracle Community works and how you can join Oracle Ace and Groundbreaker Ambassador Programs.
A detailed look at the path and achievements you need to be awarded.
See other program member experiences and the trip they completed to get the distinction.
We finish this session with an interactive experience to challenge your knowledge about the community, its history, members and key milestones.
Daniel Bozzolo
Rolando Carrasco
Rita Nuñez
Octavio Santana
Pablo Ciccarello
Roy Salazar
---